CT-TECHNOLOGIES PARTICIPATION IN DANISH FOOD & AGRIBUSINESS DELEGATION IN PAKISTAN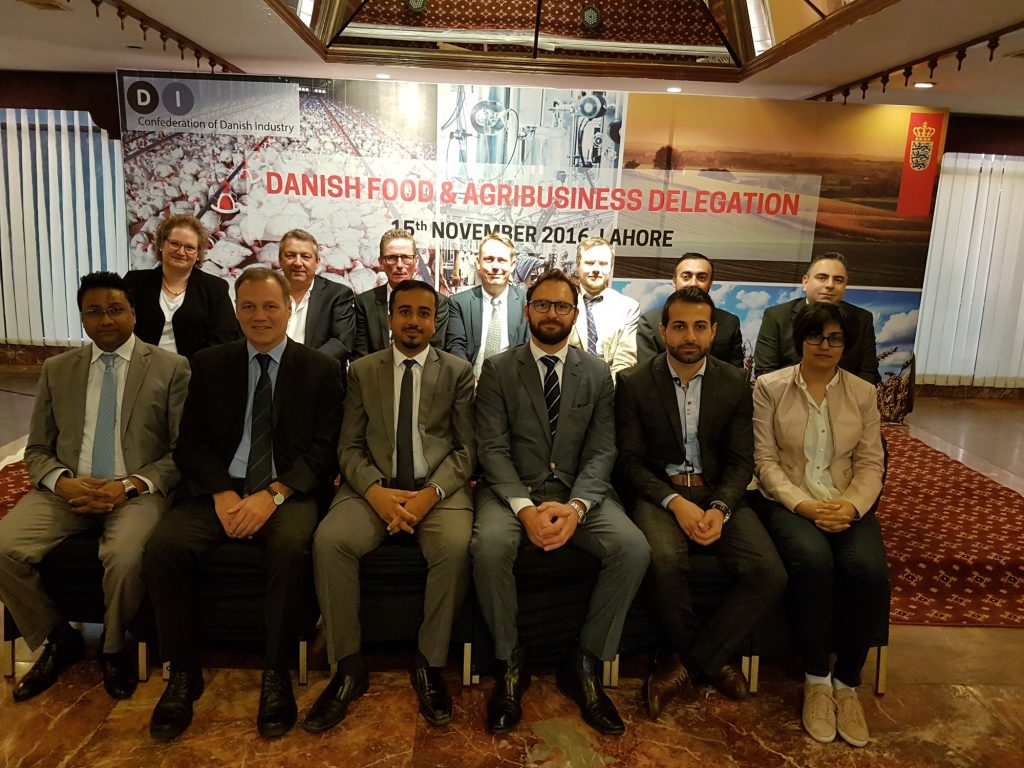 In the period from 15th until 19th of November the Embassy of Denmark in Pakistan hosted a Danish Food and Agribusiness delegation consisting of CT-technologies, along with several other Danish companies. The goal of the visit was to introduce Cold Storage facilities to various interested companies in Pakistan with the prospect of future collaboration. The delegation visited Islamabad, Lahore and Karachi.

The ambassador H.E. Mr. Ole Thonke welcomed the representatives of the said Food and Agriculture companies. In his addressing on the first day in Lahore he stated that "Foreign trade and investments are driving forces for the Danish business sector and good external trade relations are crucial to the Danish economy."
During these six days CT-TECHNOLOGIES held more than 25 meetings with companies who showed great interest in our products and services.

We would like to thank to Embassy of Denmark for inviting us to be a part of this delegation.