CT TECHNOLOGIES Participate in Africa Innovation Network Seminar
Critical infrastructure in Africa - how to further strengthen the business opportunities in Africa!
Monday 17 April 2023, Africa Innovation Network are delighted to also welcome, CEO, Mr. Carsten Thorsen from the Danish company CT-TECHNOLOGIES at our seminar "Critical Infrastructure in Africa, April 17th, 2023, in Copenhagen.
About CT Technologies
CT-TECHNOLOGIES specializes in the design and supply of materials and equipment for the insulation of Cold Stores and Food Processing Plants. The high-quality service they provide is based on the specific demands of the clients. With 30 years of international experience, CT-TECHNOLOGIES have built up the unique knowledge and expertise that is required to execute almost any type of temperature / hygienically controlled facility within Food Storage, Fish Processing, Meat Processing, Vegetable and Fruit Processing, the Dairy and Ice-Cream Industry, as well as Ripening Rooms, Controlled Atmosphere Rooms, etc.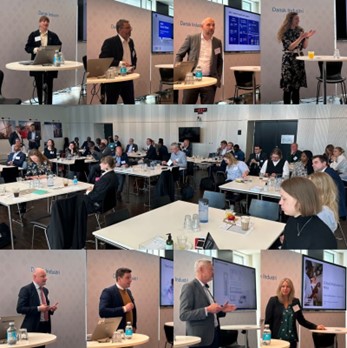 Source: https://www.linkedin.com/posts/africa-innovation-network_business-africa-partnerships-activity-7054040434573991936-9npD